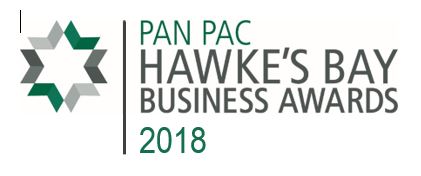 Wow, what a night!  A huge congratulations to all the finalists and winners at this year's Pan Pac Awards.  We know how hard you've worked to achieve that success and how well deserved the awards are. 
As sponsors in the Medium Business Category we were very excited and pleased to see a number of our clients as finalists and winners, and not just in this category.
In case you missed it, the winners were:
EIT Small Business – Planit Events
Grow HR - Medium Business – Ask Your Team
NZME - Medium to Large Business – Hawke's Bay Technologies
Great things Grow here – Large Business – NZCU Baywide
Linden Estate Leadership Award – Des Ratima ONZM
PAN PAC – Supreme Business 2018 – Hawke's Bay Technologies
These awards are a great opportunity for any business or organisation to have the chance to look at overall performance and opportunities to further improve and to celebrate successes with your teams. 
On the back of these awards we do want to encourage you all to consider entering for awards in the future and what your priorities would be in preparing for this. 
Do contact a member of the team at Grow HR for more information about how we can help with your people plan.
To see more about the winners and the awards ceremony, go to
Hawke's Bay Today Business Awards News Article
or