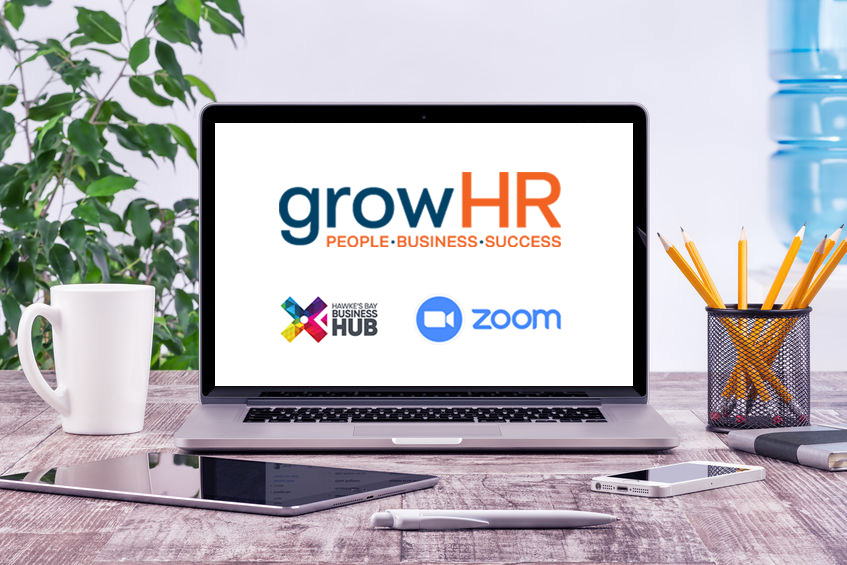 FREE People Management & Employment Relations Workshops via Video Conferencing

Managing People Issues

Organising the Business & Restructuring Considerations

Communicating With & Keeping Isolated Staff Engaged
As part of Hawke's Bay Business Hub's series of FREE VIRTUAL WORKSHOPS Grow HR are running sessions via video conferencing looking at People Management & Employment Relations. These workshops are open to businesses and organisations with a presence in Hawke's Bay.
Workshops start Monday 6 April 2020 with a maximum of 50 participants each session – REGISTER HERE
The Virtual Workshops Are:
Managing People Issues
Understand how to deal with inappropriate behaviour, attendance, attitudes, and any other employee issues that arise during lockdown. We'll also consider how you can maintain standards and meet good faith obligations during this period.
Keeping Isolated Staff Engaged
Looking at keeping in touch arrangements, managing team spirit, and making the most of the situation with your team. We'll cover communications, how remote work is performed, and how time can be used for other activities.
Organising the Business & Restructuring Considerations
Consider how you'll restart your operations and how you'll need to approach potential changes in the way you work.
Recruiting During Lockdown
What recruitment practices could best support you during the lockdown and what tools could further assist?
Workshops start Monday 6 April 2020 with a maximum of 50 participants each session – REGISTER HERE