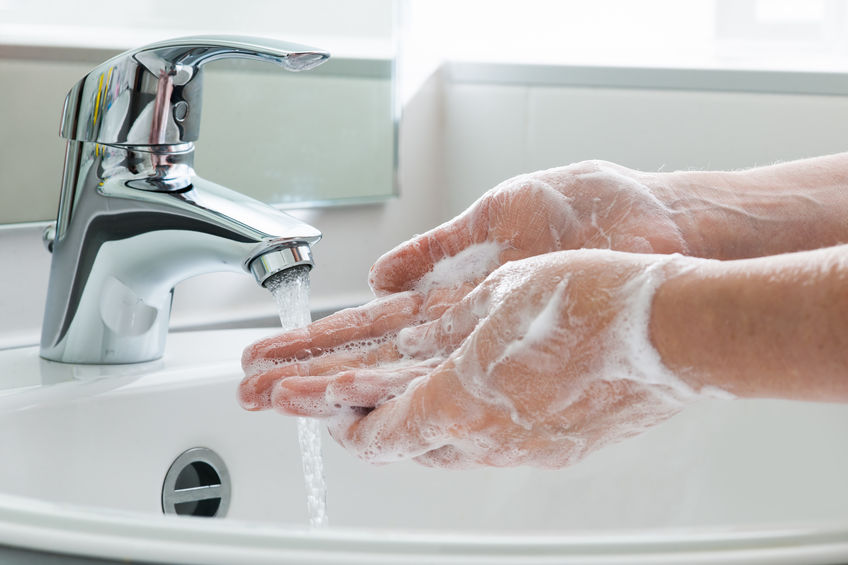 The global Coronavirus (COVID-19) outbreak has certainly thrown a spanner in the works for New Zealand businesses. So we thought it timely to put together a quick rundown of advice for employers, some pertinent FAQs, and official sources for up-to-date information.
As we publish this update worldwide there have been over 105,000 cases of COVID-19 and over 3,500 deaths – http://bit.ly/corona-virus-2020. It's also important to note that almost 84% of fatalities have been in China's Hubei province alone. Only five cases have been diagnosed in New Zealand, all of which are recovering well.
Only Refer To Official COVID-19 Sources
As a New Zealand employer we strongly recommend you only pay attention to official and trusted sources of information in order to monitor information about COVID-19. In particular, stay up-to-date with official Ministry of Health announcements and the Government's guidance. Additionally, to help you stay informed, we've provided a comprehensive list of trusted sources at the bottom of this article.
Employee Health & Safety Front & Centre
So in this article, we look at recommendations on safety, risks, and expectations for New Zealand employers with employee health and safety being the primary consideration. At this point it is also important to note that the health and safety issues regarding COVID-19 are not straightforward. There is no one-size-fits-all approach for every workplace.
The Health and Safety at Work Act 2015 requires employers to assess the harm, if any, your employees may be exposed to in the workplace as a result of situations such as COVID-19, and to then take reasonable and practicable steps to minimise risk and harm. You also need to bear in mind that obligations extend to employees while working offshore and at home.
Primary COVID-19 Considerations
At our recent Employment Law 2020 – Complimentary Update Session (and at the second session this Wednesday 11 March 8.00-9.30am) we suggest employers:
Monitor updates from official sources – see the bottom of this article for a list of trusted sources.
Keep your staff safe and continue to meet your H&S duties and responsibilities.
Exercise good faith and keep communication channels open and regular at all levels of staff.
Review employment agreements and policies, and make sure all your bases are covered for COVID-19.
Call Grow HR if you're unsure about anything at all.
Ensure Good Processes Are In Place
When dealing with COVID-19 Grow HR are encouraging putting good processes in place such as checking visitors, ensuring access to sanitisers and reminding staff about hygiene practices, and clarifying what communications are required around being notified about possible cases and any risks such as close contact with an infected party.
If one of your employees is suspected to have COVID-19, they need to seek urgent treatment by following the Ministry of Health's guidelines – such as calling ahead, not turning up at hospitals or medical centres unannounced. You should also advise anyone that the employee has had close contact with that they may have been infected and should also seek medical assistance asap.
Employer-Employee Communication Key
Maintaining good communications with staff about the processes that are in place, and what they need to be notifying you about, is key to managing outbreaks such as COVID-19. You should also be aware that some employees may be experiencing elevated feelings of stress and anxiety, which make the communication of processes all the more important.
Sick Leave
If one of your employees contracts COVID-19 (or is otherwise unwell), or if they have a dependant that requires care for COVID-19 or some other illness, then they are entitled to sick leave. If no sick leave entitlement is available they may be entitled to annual holidays – both in accordance with the standard parameters for dealing with illness and sick leave.
Health & Safety
When it comes to health and safety, as an employer you need to ensure potentially infected employees remain at home until they no longer exhibit symptoms. The New Zealand Government and its ministries see this as a major component of preventing further spread of disease, and is best practice for any event such as COVID-19.
Self-Isolation / Quarantine
Self-isolation measures are currently being imposed on individuals who return to New Zealand from overseas countries where COVID-19 is widespread. Self-isolation is also being required of individuals who come into contact with any person with COVID-19 (such as family members and those who attended the Auckland Tool concert). When it comes to self-isolation, individuals are required to remain at home and avoid public places for 14 days.
Stay Vigilant Re: COVID-19
As the COVID-19 situation continues to evolve, much of what we've discussed above and in the separate FAQs article here, will definitely change. Keeping your employees updated on the changes, and your own processes and decisions, is essential.
Official Sources Of COVID-19 Information
Still Have Questions About COVID-19?

Give us a call on (06) 878 5454 or flick an email @ info@growhr.co.nz