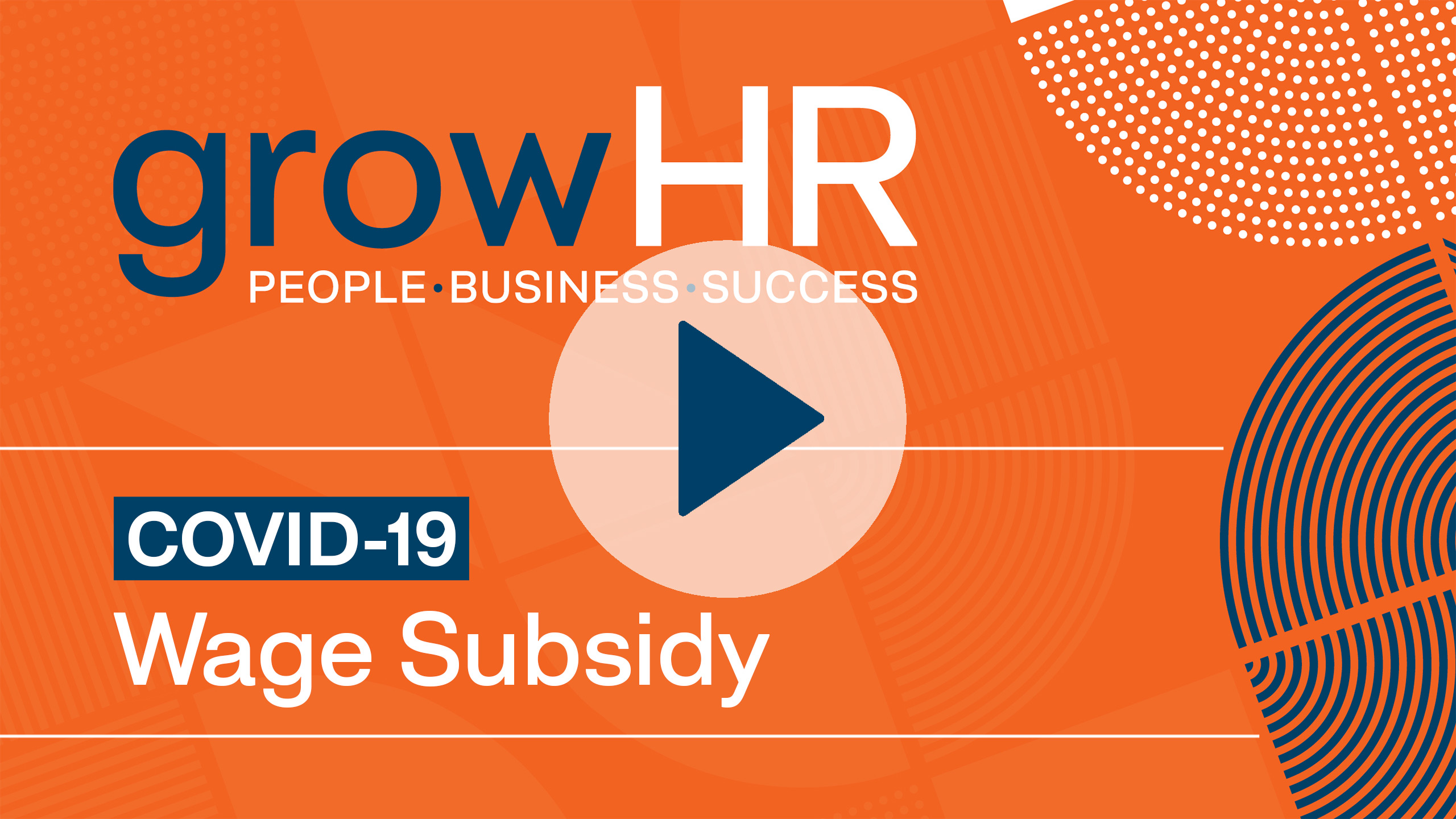 COVID-19
Wage Subsidy
(Grow HR)
This video from Mandy at Grow HR explains the purpose of the COVID-10 Wage Subsidy, who's eligible, how you can find out more, and how to apply for it.
–––
A business is eligible if:
for any one month between January and June 2020 its revenue is more than 30% down from the same month in 2019.
the reason for the difference is due to COVID-19.
For more about the COVID-19 Wage Subsidy and how to apply for it go to: www.workandincome.govt.nz
–––
Still have questions about COVID-19?

Give us a call on (06) 878 5454 or flick an email info@growhr.co.nz
–––
Official sources of COVID-19 information
–––