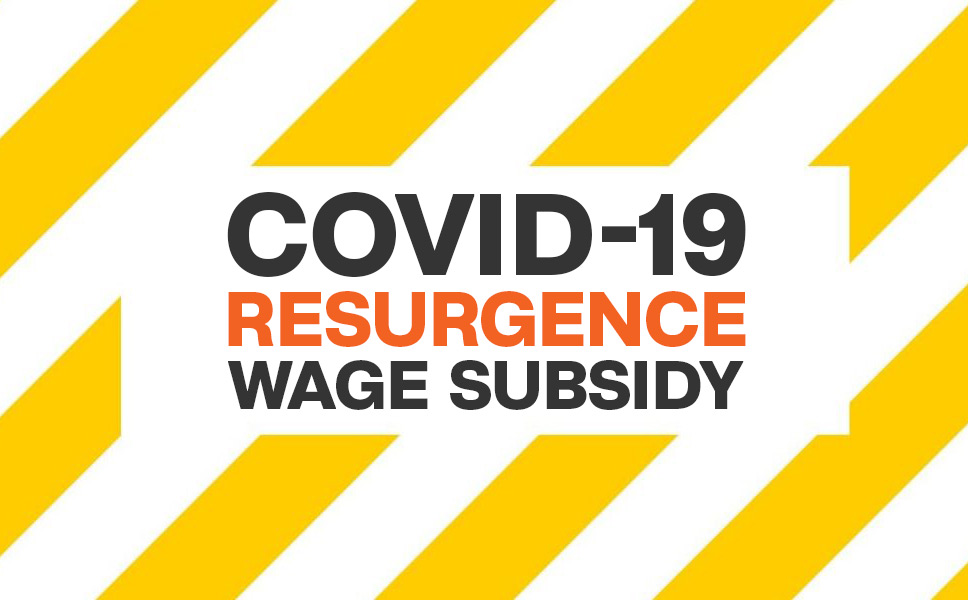 Applications for the Resurgence Wage Subsidy are expected to be able to be made by the end of this week. This Wage Subsidy is in recognition of the current change in Alert Levels across New Zealand.

At this stage it will be a 2-week Wage Subsidy at current rates of $585.80 per week for staff over 20 hours per week and $250.00 for all other staff.
–––
Applying for the COVID-19 Resurgence Wage Subsidy

Applications will be able to be made if your revenue drops, or is expected to drop at least 40% for a 14 day period, between 12th August and 10th September compared to a similar period last year. That drop must be because of COVID-19.
You must not be receiving other COVID-19 payments like the COVID-19 Wage Subsidy Extension or payments from the COVID-19 Leave Support Scheme at the time of application. 
Employee consents to apply on their behalf are required. You must also retain employees for the period of the subsidy. 
For more information about the Resurgence Wage Subsidy, the rules for new businesses or to apply please go to www.workandincome.govt.nz/covid-19/resurgence-wage-subsidy
If you're considering restructuring or consulting on variations to hours and/or pay for affected staff, please contact the team at Grow HR for further advice and support. We're available by phone, email and zoom as needed.
–––
Funding from the RBP Business Advisory Fund

Grow HR also offers services that are registered with the COVID-19 Business Advisory Fund. Small- and medium-sized businesses may qualify for funding to help pay for advisory services to support them through the COVID-19 outbreak. Find out more by visiting www.regionalbusinesspartners.co.nz
–––
Complimentary Briefings
Grow HR are continuing to take bookings for our
Complimentary Briefings
at the end of the August. If there is a further change in Alert Levels the session planned for Havelock North will be moved to Zoom.