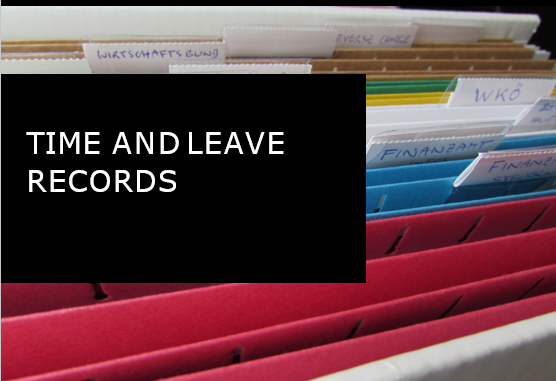 Current legislation requires that employers keep complete and accurate records of all time, leave, wages, employment agreements, etc.  So, what exactly do they mean by complete and accurate records?  And exactly what records do you need to keep?
Records that need to be kept fall into 2 categories:  Personnel Files and Time Worked.  There is mandatory information that needs to be kept, and optional information, which is good to have.
The reason for keeping all these records, even when it sometimes seems unnecessary, is so that you can see a clear picture of any given day within the working year for any employee.  For example, this means that if you are asked what employee x did on a certain date during their employment with you, you can access the records and see exactly what they did and what payment they received for that day. 
Accurate and complete record keeping can help to prevent any misunderstandings.  Remember too, that your employees have the right to be able to see anything you are recording on their file.  Good record keeping will help to ensure that any leave calculations are accurate as well.
The records you keep need to comply with the Employment Relations Act 2000 and the Holidays Act 2003 and you need to be able to show that your employees have received all minimum employment entitlements.  Minimum employment entitlements are the likes of minimum wage and annual holidays.
Changes to legislation in 2016 included the following, and it's a good time to review if you have made the changes:
Modernisation of Parental Leave
Less ability to exploit vulnerable hours i.e. zero hours and requiring an employee to be on call without compensation.
Must be able to produce a record of number of hours worked for all employees for each day in a pay period and the pay for those hours.
Agreements must set out terms of work, including hours.
Records must be able to be produced in an easily accessible format.
Must provide reasonable notice or compensation of shift cancellation
Cannot put unreasonable restrictions on secondary employment
Cannot make unreasonable deductions from employee's wages.
Remember to keep all personnel files for at least 6 years and all time records for at least 7 years, even if the employee has left.
If you have any questions about the records you are keeping or would like some assistance with this, please contact a member of the Grow HR team on 06 878 5454, or email team@growhr.co.nz