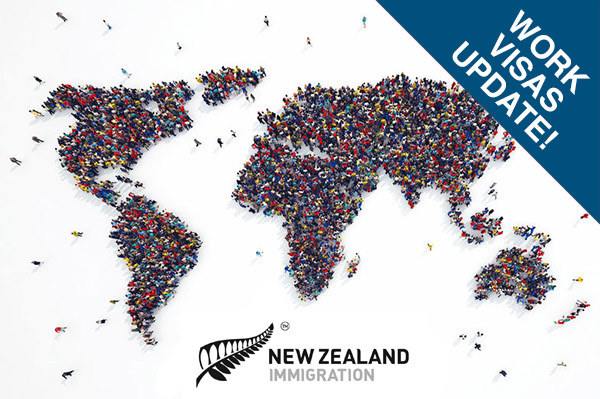 The first overview of changes to employer processes and temporary work visas have been announced by Immigration. 
Over the next 18 months the changes are expected to include:
The introduction of a 3 stage employer-led visa application, which includes a requirement for employers to be accredited.
A new temporary work visa to replace 6 current temporary work visas.
Classification of jobs based on pay from mid 2020 to eliminate the use of ANZCO codes.
Strengthening the labour market test for low-paid jobs and open access for high-paid jobs in rural regions and lists in cities.
The introduction of sector agreements for a range of industries that regularly employ migrant workers.
Reinstating of the right for lower-paid workers to bring their families to New Zealand.
What is not changing:
People who hold visas based on lower-skilled work will still have to leave New Zealand for a 1-year stand down period after they have been working for 3 years.
The new visa will still have conditions specifying an employer, job and location, and a visa holder will still have to get a variation of conditions to change any of these.
Immigration will still have to be satisfied that there are no New Zealanders available for a job
Labour market tests
Where a labour market test is required employers will have to:
Include the salary when advertising the job.
Provide information about low-paid jobs to MSD.
Accept potential workers referred by MSD for a low-paid job unless an exception applies.
Employers in Auckland, Hamilton, Wellington, Christchurch and Dunedin will be required to do a labour market test for all roles including high paid unless those roles are on a skills shortage list.
Employers who must comply with a sector agreement
Employers who are recruiting migrants for occupations covered by a sector agreement must:
Be accredited, and
Comply with the agreement if their workers are paid below the median wage.
Sector agreements are now being negotiated with residential care and meat processing being the first 2 which are expected to be completed in 2020. Also on the list for sector agreements is dairy, forestry, road freight transport and tourism and hospitality. The construction and horticulture and viticulture sectors could be added to this list.
More information can be found on the immigration website HERE