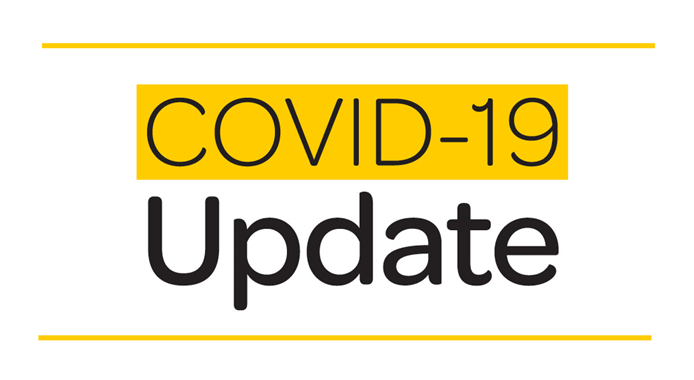 As yet there is no decision or clarity on when we might move from the current COVID-19 Alert Level 4. However, the Government today provided more information about Alert Levels 3, 2 and 1 to help businesses and the general public to prepare for Level 3.

–––
Start Thinking & Preparing

We're being encouraged to begin thinking about and prepare for how we'll respond, as individuals and as businesses, when Alert Level 4 is lifted and we're able to start participating in more activity in a safe manner.
–––
Moving Outside Our Bubbles

Alert Level 3 will still be about restriction of movement and eliminating contact with one another as much as possible outside our bubbles. Many businesses and organisations beyond essential services will be able to operate if safe operations, and health and safety requirements can be met. Core requirements will include:
Social distancing of at least 2m.
Good hygiene practices.
No face-to-face transactions.
Ability to trace any contacts of those with COVID-19.
Good cleaning and sanitisation systems.
Protecting the vulnerable and older employees.
–––
Work From Home If Possible

The expectation is that those who can work from home will continue to do so at Alert Level 3. Early childhood centres and schools up to Year 10 will start to open, and children can attend on a voluntary basis to help with parents who are returning to work outside the home. Travel between regions will still be restricted and this will be enforced.
–––
COVID-19 Alert Level Information

Full guidelines for the COVID-19 Alert Levels can be found here
–––
Key questions from an employment perspective to help with planning for Level 3:

–––
Business Level
What areas of your operations / services:
Can continue from home?
Could be done safely from the workplace if they cannot be done at home? 
Can still not operate under Alert Level 3?
–––
Job Level
With consideration to the operations / services that can or can't operate:
What specific jobs would be impacted by the Alert Level 3 requirements?
In what ways are they impacted?
What measures could be put in place to eliminate or minimise those impacts?
What gaps does this leave?
–––
Person Level
With consideration to employees and their roles:
What staffing / employees will be available for operations when we go to Alert Level 3?
What staff could continue to be in the 'high risk' or vulnerable category?
What staff will continue to have caring / childcare responsibilities at home?
–––
Next Steps
We recommend commencing a comprehensive 'Level 3 Return To Work Assessment' for your business. Once this assessment has been made, the next stage will be to plan how that is communicated to individual staff, how staff are engaged in discussions about their jobs and a return to work under Alert Level 3, and what variations or other arrangements might need to be made.
–––
For more assistance or to discuss preparation for COVID-19 Alert Level 3 and beyond, please email our 'virtual office' on team@growhr.co.nz or call 06 8785454
–––
Official sources of COVID-19 information
–––